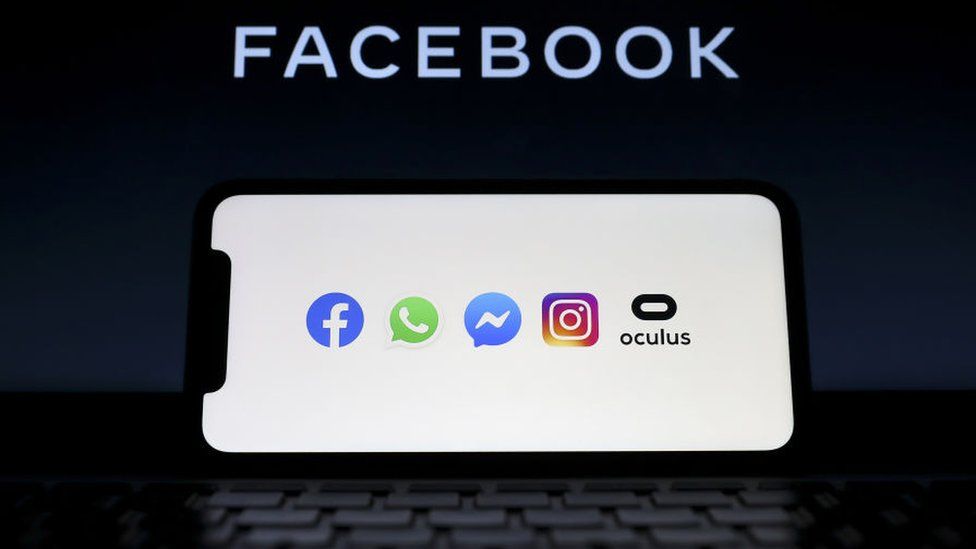 Social media services Facebook, WhatsApp and Instagram have been hit by an outage lasting several hours, leaving some three billion online users frustrated and unable to connect all over the world.
All three services are owned by Facebook and could not be accessed over the web or smartphone apps.
Downdetector, which tracks outages, logged nearly 80,000 reports for WhatsApp and more than 50,000 for Facebook.
Data from the website suggests the outage is affecting user accounts across the world.
Some people also reported problems using Facebook's virtual reality headset platform, Oculus.
And apps which require Facebook logins were affected, including Pokémon Go.
On Twitter, @WhatsApp wrote, "We're aware that some people are experiencing issues with WhatsApp at the moment.
"We're working to get things back to normal and will send an update here as soon as possible.
"Thanks for your patience!"
@Facebook tweeted, "We're aware that some people are having trouble accessing our apps and products. We're working to get things back to normal as quickly as possible, and we apologize for any inconvenience."
Also, @InstagramComms wrote on Twitter, "Instagram and friends are having a little bit of a hard time right now, and you may be having issues using them. Bear with us, we're on it! #instagramdown."
No official reason for the problem was given.
Online network experts speculated it may involve an error with DNS, or the domain name system, for Facebook sites.